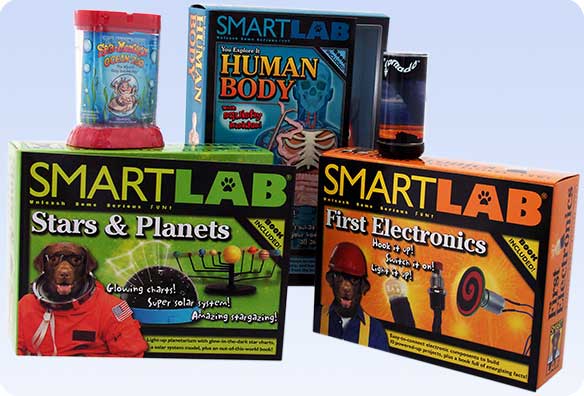 A small sample of the science and educational toys you can find at Toys Ahoy!
Hatch your own Sea Monkeys, investigate bugs a with giant magnifying glass. Explore science wonders with Klutz titles. Smart Lab kits introduce Electronics, Stars & Planets, make your own Coin Sorter and create great stuff in the Secret Formula Lab. We also carry science novelties such as radiometers, gyroscopes, hand boilers, the 3-D mirascope and the diving submarine.
Insect Lore

Butterfly Garden, Butterfly habitat that allows children to watch the wonderful transformation from larvae into a beautiful butterfly.

SmartLab

Science Kits, Hands-on kid-approved, award winning science kits and books that satisfy and engage every child's natural curiosity.