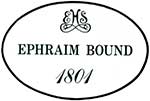 Toys Ahoy! is located in the 1801 Ephraim Bound Homestead across from the historic Griswold Inn on Main Street in Essex Village. Toys Ahoy! will celebrate it's 33rd anniversary next year. It is known for it's wide variety of toys for children of all ages. We offer products from over 100 vendors of all sizes. Featured manufacturers include Lego, Playmobil, Melissa & Doug, Corolle Dolls, Folkmanis Puppets, Thomas Wooden Railway and William Britain's toy soldiers.
We have a wide selection of books from Dover, Usborne and all the major children's publishers.
There are outdoor toys ranging from balsa wood planes to frisbees, to Connecticut's own Wiffle ball.
We are constantly finding new fun products from local, national, and international resources. We have items priced for all budgets with many offerings below $10.00.
Many of our customers take advantage of our frequent shopper program know as the "500 club". Participants who purchase $500.00 in merchandise within a calendar year receive 20% off all their purchases for the rest of that calendar year.
Toys Ahoy! Is locally owned and operated. We emphasize customer service and take pride in our offerings. Too busy to come in? Call us 860 767-2067. We can prepare and mail our Toys Ahoy! Gift Certificates.
Need goodie bags for an upcoming party? We'll be glad to prepare them for you. Call us with the details. We'll create party bags in advance and with in your budget!
Free gift wrapping and Gift Certificates available.