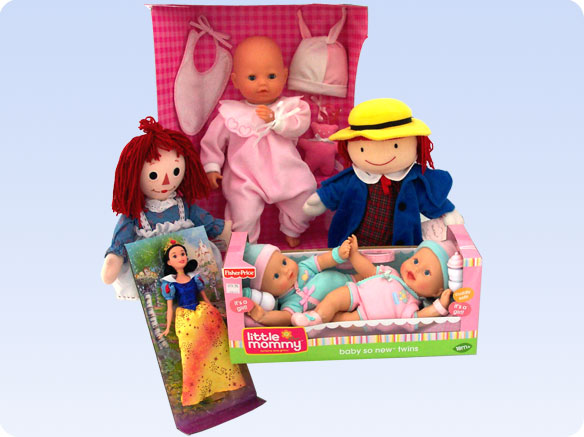 This is only a few of the dolls you can find at Toys Ahoy!
Need to fill an antique cradle? Dolls for the bath, dolls for the new baby, soft rag doll type characters from many familiar story books–Eloise, Fancy Nancy, Madeline, Raggedy Ann & Andy. Disney Princesses, Barbie, Polly Pocket, and Barbie Thumbelina. All from Corolle, Madame Alexander and Mattel.
Barbie

Celebrating her 50th Anniversary. Many variations of
Barbie & her friends.

Corolle Dolls

Adorable French designed dolls and accessories
for all ages.

Disney Princesses

Dolls and play sets featuring the World's most
popular Princesses.

Madame Alexander Doll Company

Soft Madeline, Raggedy Ann, Fancy Nancy and Eloise Dolls.